Las Vegas Strip Renamed for EDC This Weekend
Every year, music lovers from around the world come together for the Electric Daisy Carnival in Las Vegas to celebrate under the electric night sky. On Wednesday, the CEO of Insomniac Events, Pasquale Rotella, was given the "Key to The Strip" and the famous Las Vegas Strip was named "Electric Daisy Ln" in honor of the festival, which lasts from June 14 until June 19.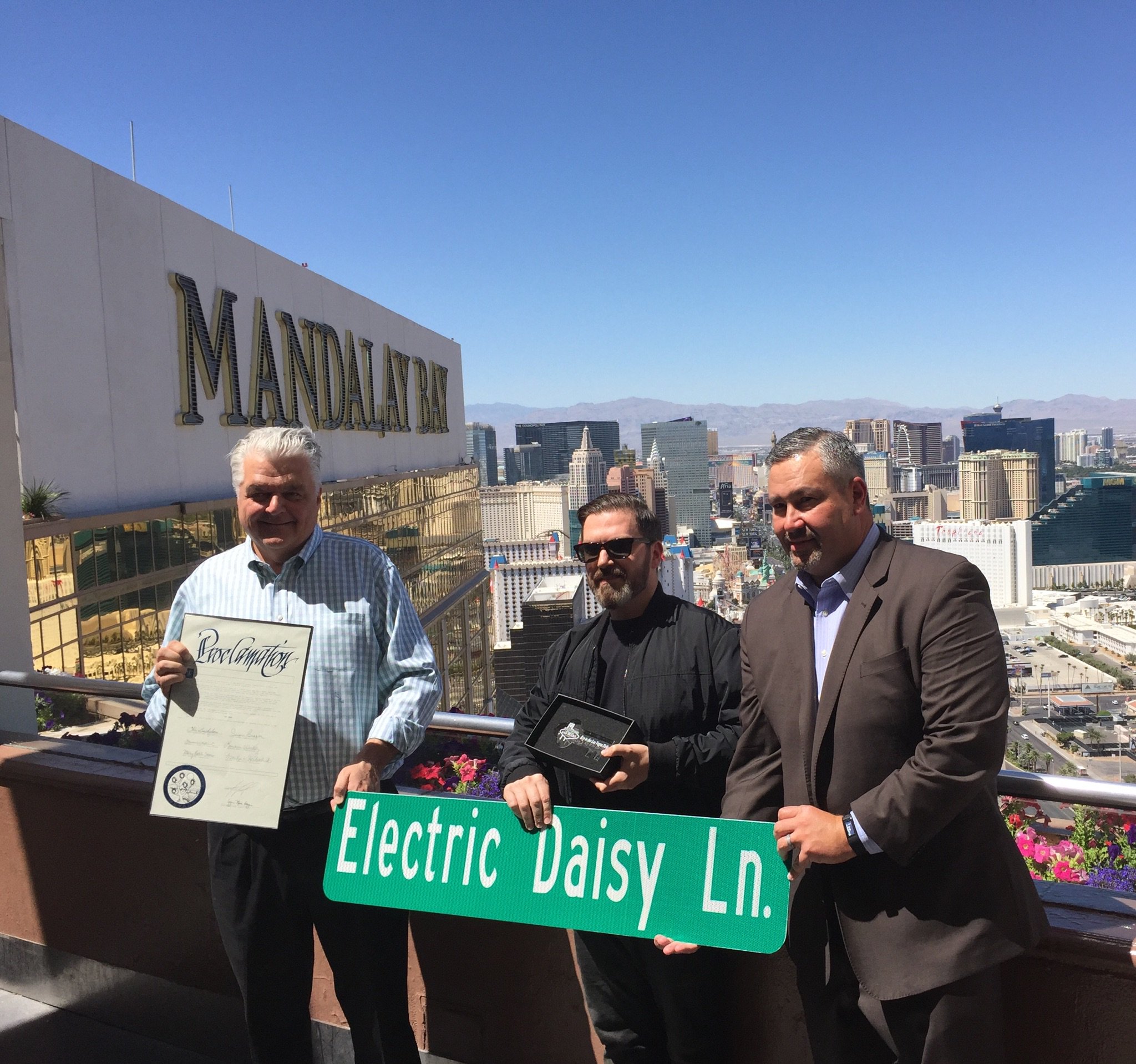 This year will be EDC Las Vegas' 21st anniversary with over 230 artists adding colorful displays, light shows, and fireworks to their sets. The festival also features various live performers and carnival rides for fellow ravers to enjoy. This event will take place from June 16 through June 18 at the Las Vegas Motor Speedway. If you can't make it to Las Vegas in a couple of days, don't worry; Red Bull TV will be live streaming the event so you can experience the music from home. The stream goes live at 10:30 p.m. ET Friday until Sunday. See the full line up below!