Jon Stewart Returns
It isn't necessarily what Jon Stewart fans were expecting, but nonetheless they're rejoicing.
Comedian Jon Stewart will have his own stand-up special for the first time in 21 years.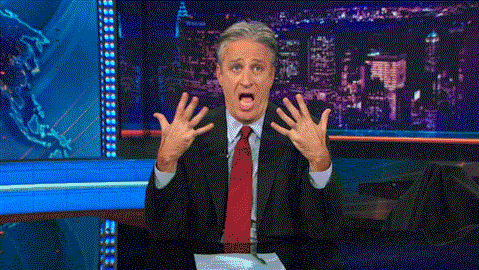 After 16 years of being the host of The Daily Show the comedian powerhouse will know have free reign to discuss more topics than he could in his programmed show.
HBO will air #JonStewart's first standup comedy special in 21 years: https://t.co/3T3H23fMVP pic.twitter.com/7Y7vEzO6wF

— Consequence of Sound (@consequence) July 27, 2017
HBO announced Stewart's special two months after they released that they would abandon the animated series they had worked on with Stewart for 18 months.
"I'm really thrilled to be able to return to stand-up on HBO. They've always set the standard for great stand-up specials. Plus, I can finally use up the last of the Saddam Hussein jokes left over from my first special," Stewart said in his released statement.
#JonStewart is coming to save the world once again #IAMREADY https://t.co/YjdimuHJ7Q

— Sandy (@moonshine_foxm) July 27, 2017
Stewart has more than two years left on his contract with HBO which will also allow viewers to see him again.
Stewart is scheduled to host the HBO special "Night of Too Many Stars" in the Fall to raise funds for Autism.