Chicago-born, 23-year-old Luis Colindres' dreams came true as he published a comic book with EDM star REZZ. A recent college graduate from Columbia College, he was always inspired by EDM and horror movies as he describes his style as "colorful, creepy, and psychedelic." This sounds like the most perfect fit to match Isabelle Rezazadeh, also known as REZZ's, music style, which she describes as "alien-isa and hypnotic," with a goal to "make you feel as though your soul is leaving your body."
They both are into dark themes; however, they portray it in a happier way where you're not afraid. The relationship between these two artists started when Colindre started reaching out to different EDM artists about illustrating for them and REZZ got back to him. He started by illustrating the cover of "Alien" which was released on Soundcloud in the summer of 2016.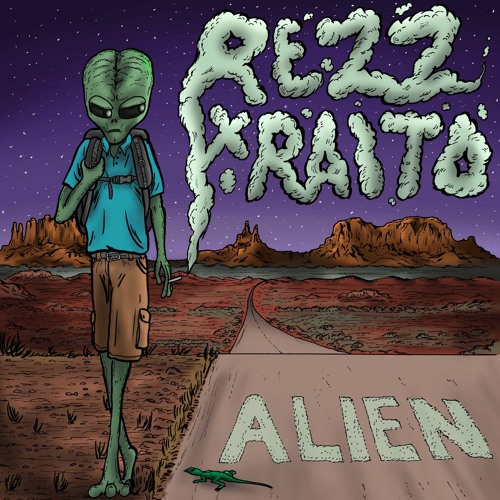 After REZZ's hit took off, she asked Colindre back to design the cover or her EP album. Once that took off, he was her designer for her merchandise, tour posters, and even snapchat filters. As a gift of gratitude for when Colindre finally got to meet REZZ in person, he brought her a comic he had written and illustrated for her; it was then that she got the idea. "Mass Manipulation," the title of her first album became the title of her comic as she dove deeper into her music to create a story with it. That is one true way to connect with your fans.